For some people, it's a natural occurrence to have droopy eyelids. However, it may also be caused by eye problems or certain conditions. These conditions could include ptosis, which is when the upper lid is drooping.

There are many reasons why patients can develop droopy eyelids.
​
It shouldn't be ignored, because it may lead to more serious matters which can cause your vision to deteriorate. Droopy eyelids can affect adults or children and it can create emotional, as well as social complications.
​​

Reasons and causes for developing droopy eyelids and eyes

Here are some of the reasons why you might develop

droopy eyelids

:

Aging

Aging is a very common reason for developing droopy eyelids. Because of the wrinkles in your skin, the eyes' Levator muscle will stretch. Although it can also be affected due to some fatty deposits under your skin that will cause saggy eyelids. This can portrait the appearance of sadness and tiredness, which is also known as weepy eyes.

Droopy eyes due to congenital problems

This can happen with newborn babies where the Levator eye muscle didn't develop fully, which needs to lift their upper eyelids. It's associated with squinting, crossed eyes, misalignment, or strabismus, and if it's not treated it may lead to amblyopia or astigmatism. In certain cases, surgery might be recommended.

Disorders of the nerve

Brain and cranial nerve injuries can be the cause of

ptosis

, which will affect the nerve supplies that go to the eyelid and eye muscles. Other conditions such as long-term diabetes, aneurysm, strokes and brain tumors, might also be the cause.

Homer Syndrome is a disorder that is not very common, but it can damage your sympathetic nerves, which controls perspiration and circulation supplies to your eyes and face.

Although general symptoms that are very common will only develop on one of the sides, they affect anhidrosis, ptosis, or a constricted pupil of the eye. The syndrome can develop due to an injury of the spinal cord, a tumor or a stroke.

Muscle disorder

Oculopharyngeal muscular dystrophy, a disease of the muscles that is inherited, will restrict movement of your eye, and cause swollen eyes.

External ophthalmoplegia is another progressive disease of the muscles that usually appear among young adults, and it can cause bilateral ptosis. It can be associated with problems that will affect eye movement, and also symptoms of certain conditions of the eye muscles.

A disease that is not very common is Myasthenia gravis. This is where you will experience voluntary weakness of the muscles in exhaustion, because of problems with communication between the muscles and nerves. Symptoms might increase through repeated usage of the muscles and there is no cure for this disease, but medication can reduce the symptoms.

Injury to the eye

Trauma caused to your eye due to injuries such as an accident or assault will commonly cause ptosis. The oculomotor nerve is supplying movement to your Levator muscles, and if it got injured, it also will be the cause of droopy eyelids.

Dermatochalasis

This disease is related to connective tissues, where the upper and lower eyelid skin loses its elasticity and hangs down in the folds, with an appearance of droopy eyelids.

​

It's normally associated with issues of aging, and genetic predispositions. Certain conditions, such as skin disorders, chronic renal diseases, thyroid disease or injuries to surrounding tissues of the eye, can also be the cause of droopy eyelids.

​

​Other common eye problems

Some of the following reasons can also be the cause of

droopy eyelids

:

If you are smoking,

Certain hereditary factors,

With poor nutrition,

In the case of alcohol abuse,

When you develop a tumor of the eyelid or eye socket.

Lifestyle, systemic conditions or any induced causes.

Due to overexposure of the sun.

Fluid retention and allergies, without the presence of angioedema or the risk of causing ptosis.

​Inflammation or infection of surrounding tissues and the eyelid.

Long-term diabetes condition will affect nerves of the eyelids and eyes, causing ptosis.

Lack of sleep, fatigue, and eye strain may cause baggy eyelids and eyes appearing like droopy eyelids and eyes.

​

Previous surgery to the eye, especially after a cataract surgery, complications may cause ptosis.

If you would like to refresh your appearance but don't wish to go under the knife, then one option is to use cosmetic injectable. This includes Botox injections and dermal fillers. When applied properly, both these procedures are very safe and provided you visit a reputable physician for this treatment. You should end up with results that look and feel very natural.

Botox Injections and When to Use Them
Botox is a substance that has been used by the medical profession for more than 50 years purely for medical purposes. In 2002 its use was approved for helping to treat fine lines and wrinkles that include frown lines and crow's feet.

It tends to work best for wrinkles that have only developed just recently and which aren't really very deep-seated. You may wish to investigate the use of this treatment if you have recently noticed the first signs of aging and would prefer to delay this process!

One common fear amongst people considering this treatment for the very first time is that they will not be able to express emotions. They also fear they will end up with a face that is completely frozen.

An experienced doctor will make sure this doesn't happen and most prefer to use only minimal amounts of Botox to achieve the desired results. By carefully injecting it into just the right locations, a good cosmetic doctor can make sure that the correct facial muscles are relaxed.

However, these facial muscles won't be paralyzed and you should still be able to show emotion. You will look as if you've had a particularly good vacation and are well rested. Getting rid of frown lines can also make you look less stressed. Botox is administered using very fine needles so any discomfort should be minor.
​
Afterward, you may see some slight reddening around the injection sites but this should soon disappear. It can take a week or so for the full effects of Botox to materialize.


​Not Just for the Face

In addition to treating fine lines,

Botox

can be very successful in treating chronic headaches and migraines. Relaxing the muscles around the temples can provide a good solution for this often very debilitating problem. Treatment has been approved for this purpose since 2010. Botox is also good for people who sweat excessively. Its treatment has been approved for this purpose since 2004, so these treatments are tried and tested.

Dermal Fillers and When to Use Them

Dermal fillers can be an excellent way to treat deep-seated lines. Thus, creating a more youthful appearance to your facial features and restoring the plumpness associated with youth. These fillers contain a substance called hyaluronic acid. This is a substance that is naturally produced by the body but production slows down with age.

Hyaluronic acid helps to retain moisture within the skin, creating that plump youthful appearance that is so desirable. Dermal fillers replace lost volume and the results are just about immediate. Treatment is given through injections and can last several months or more but it isn't permanent. You might wish to consider dermal fillers if you have lines from your nose to your mouth or from your mouth to your chin.

They can also be used in conjunction with Botox to treat frown lines and dermal fillers can help add definition to your cheekbones and to your lips. If the veins in your hands have begun to look quite prominent, dermal fillers might be suitable to help reduce this appearance.

How Do I Know Which Treatments Will Work Best for Me?

When you visit your physician to find out about these kinds of treatments they will be able to carefully examine your skin. They will talk to you about which lines you'd particularly like to see diminished. The treatments prescribed will depend on your age and your aims, but may include a combination of

dermal fillers

and Botox. The idea will be to use as little product as possible to achieve maximum effect while still creating an appearance that looks very natural.

​

Your physician can also talk to you about possible side effects of treatment. They can advise you on how long the effects will last before it needs to be topped up. One thing to make sure of before you have this treatment is that it will be carried out by a physician fully qualified and experienced in using these products.

Among the various symptoms of PCOS, acne and oily skin can present a real problem. PCOS is a condition that causes abnormal growths in the ovaries in the forms of cysts, thereby disrupting a woman's menstrual cycle.

​

PCOS is also a common

cause of infertility

in women, presenting a real problem when trying to conceive. When it comes to acne, this is a common symptom among affected women, and it is important to learn the relationship between the two.

What is Acne?
Acne is a trapped skin pore due to excessive oil, skin cells or bacteria. They usually occur in the face, even though any part of the human body can get full of acne. Acne often occurs in the neck, chest or on a human's back.
​
Different types of acne can develop, such as:
• Blackheads – in dermatology are classified as comedones. Blackheads develop when oil and bacteria trapped within the pores rise to the top of them. The skin pores are only partially blocked. As these pores are open, the oil and bacteria are in contact with the air and skin melanin, from where they get their black color.
• Whiteheads – develop in the skin when the oil, sebum, bacteria or dead skin cells completely block the skin pores.
• Papules – are just the same as whiteheads, but only more painful due to the fact that they are inflamed. They often tend to be red, with a white or yellow head, small or medium in size.
• Pustules – are just the same as papules, only that due to the inflammation of the skin pore, pus is collected. They are usually larger in size and have a yellowish color due to the collection of pus.
• Nodules and cysts – are a severe form of acne. They are red, inflamed and large in size, lasting for weeks and sometimes even months. Nodules and cysts can cause severe and permanent damage to the skin including acne scars or skin discolorations if they are not treated on time.


The relationship between acne and PCOS
Women with PCOS will often have acne, particularly on the lower third of the face. This leads doctors to believe that the cause of the acne is due to a hormonal imbalance since the lower third of the face is more sensitive to hormones. For example, this is the area where beards grow in men, which is stimulated by hormones. The rest of the face is not as sensitive to hormones.

Although we don't know exactly what causes PCOS, it is widely believed that the condition develops from an insulin resistance. Since insulin is responsible for triggering other hormones in the body, in this case, androgens, PCOS causes a hormonal imbalance. This imbalance is what causes acne to develop thereafter.

Differences in acne caused by PCOS
The first sign that acne may be a result of PCOS is the age of the woman. We all develop acne during adolescence, but if they continue to persist past the age of 25, then its possible PCOS may be involved. The acne will also flare up in the days leading up to the menstrual period more than the weeks before.

This symptom indicates a hormonal cause, and this also signals PCOS as the cause of the acne. Acne due to PCOS will also present differently, with more tender knots beneath the skin rather than the usual surface bumps. These knots may also cause skin lesions, which would set the symptoms apart from regular acne.
​
Women with PCOS will also often have diabetes since they are both conditions arising from insulin problems. To be clear, not all acne experienced by diabetic women means that it is caused by PCOS. It is worth checking out in case the woman had never been diagnosed with this condition in the past.


Management and treatment of acne caused by PCOS
For acne caused by PCOS, using regular face creams and gels will not be very effective as it would be treating the symptom. To treat the cause of the symptoms, you will need to address the hormonal imbalance, and this requires hormone therapy. The simplest and effective hormone replacement therapy can be done through the use of birth control pills.

These pills will have estrogen and progesterone hormones, which will help to substitute the decreased levels of these hormones in the body. For this therapy to work, it may take up to 3 months before the acne goes away, and even 6 months in some women. The alternative is spironolactone, which blocks the production of testosterone hormone thereby reducing the symptoms of PCOS including acne.
​
It is a much more effective treatment compared to birth control pills. It will often be recommended for women who may be at risk of undesirable side-effects from the birth control pills.

Powered by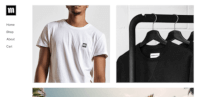 Create your own unique website with customizable templates.